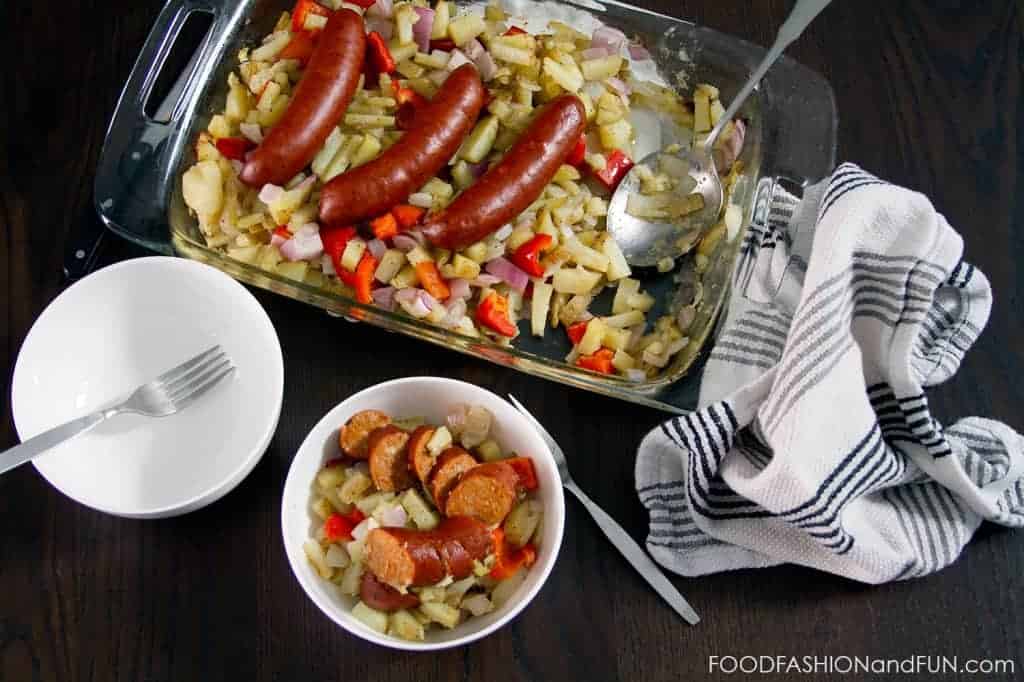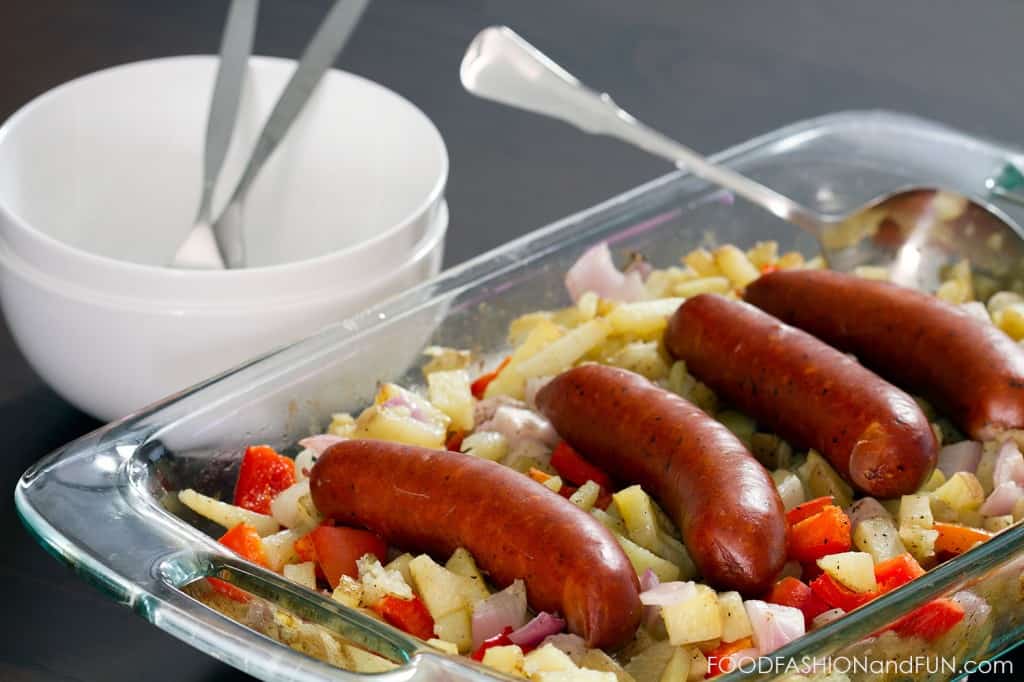 Baked Sausage, Pepper and Onions
Serves 4
4 Andouille sausages
2 pounds Yukon gold potatoes, chopped into 1/4 thick pieces
1 red bell pepper, chopped into 1 inch pieces
1 large white onion, chopped into 1/2 inch pieces
1 small red onion, chopped into 1/4 inch pieces
1 1/2 teaspoons salt
1 teaspoon pepper
olive oil
Preheat oven to 400 degrees.
Place potatoes, white onion, salt, pepper and a few tablespoons olive oil into a 9×13 glass baking dish.
Place baking dish into the oven for about 30 minutes.
Remove the dish from the oven.  The potatoes should be getting soft at this point.
Add the red pepper and red onion.  Add another few tablespoons of olive oil to the pan.  Give it a stir then place the sausage on top of the mixture.
Put the dish back into oven for another 20 minutes.
Serve.
One of my favorite childhood memories was the going to the fair.  I can smell the sausage, pepper and onions.  They always smelled so good.  I don't get to the fair very often but I still want those flavors.  Instead of a sandwich I made a 1-pot dish.  Super easy.  Super good.