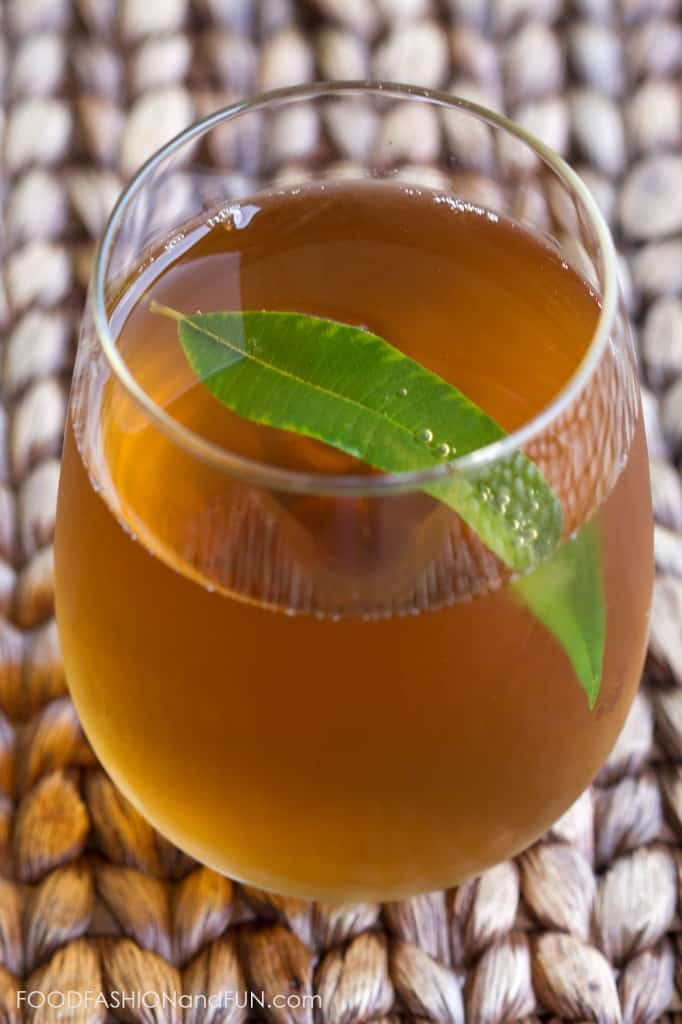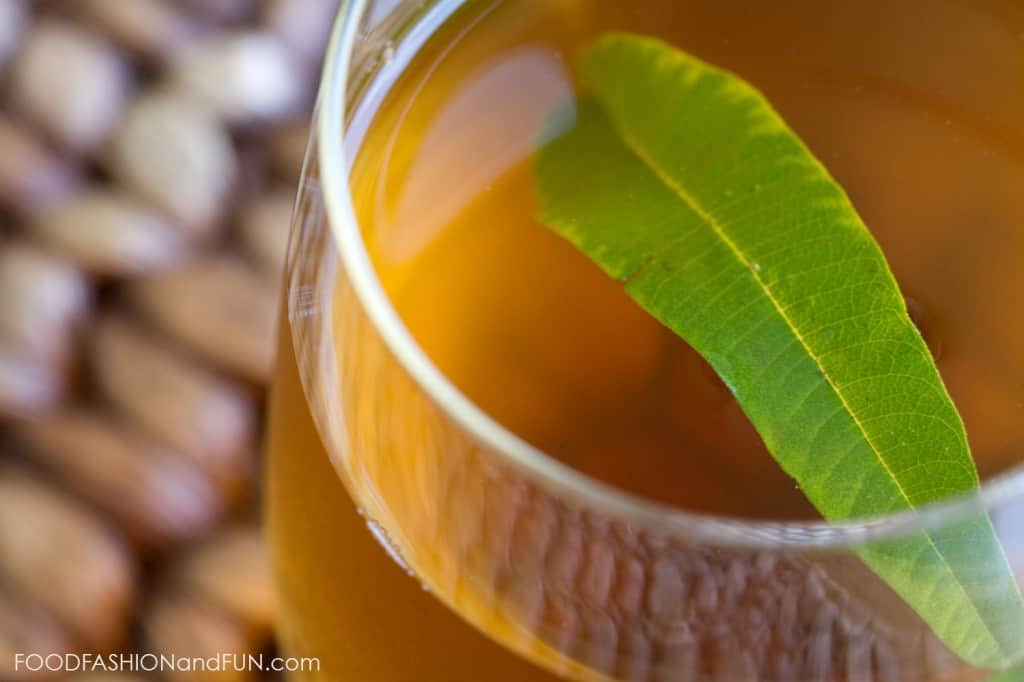 I wanted to give myself a break from caffeine but drinking water gets old after awhile.  Mint and lemon verbena give a tea like flavor to the water without the caffeine.  I discovered the herb lemon verbena at my local farmer's market.  It's a delicate herb.  It's hard to store so if you need fresh leaves you will need to use them the day you buy them.  I usually go to the farmers market on Saturday and my fresh herbs are dried by Sunday.  For this drink you can use fresh or dried.  Tastes the same either way.  The dried herb lasts for about a year.
Print
Lemon Verbena Mint Tea
Scale
Ingredients
1

part Lemon Verbena leaves

2

parts Mint Leaves
Cooking Twine
Cheesecloth
Instructions
Add a sprig of lemon verbena and a few sprigs of mint to a piece of cheesecloth. 
Tie it tightly with cooking twine (or unflavored dental floss).  You are essentially making a very large teabag.  I've illustrated how to do this in my Spearmint Sun Tea recipe.
Throw it into a pitcher of water or drink dispenser and set it in the sun for a few hours or overnight, depending upon how strong you would like your tea.  It will steep like tea and release the flavors into the water. 
Then remove the 'teabag' and you are ready to serve.
Have you tried lemon verbena?  What do you think?  Do you like it?