I used to spend tons of money of chemicals to clean my house. However, I got to a point where I realized that I shouldn't be putting toxic chemicals to surfaces where I can breathe and absorb them. So I switched them out for Lemon Vinegar. Yep, super cheap vinegar does an amazing job of cleaning. It's acidic so it helps dissolve soap scum, hard water stains and other types of icky buildup.
Vinegar alone isn't a disinfectant so I like to add lemon rind to the vinegar, as lemon is a natural and mild disinfectant. If you're looking for how to use this Lemon Vinegar Recipe, try my Homemade Household Cleaner Recipe.
Print
How to Make Lemon Vinegar for Cleaning
Making Lemon Vinegar the easiest and cheapest way to detox your cleaning products. This recipe only has two ingredients and costs pennies compared to store bought products.
Ingredients
Lemon Rind
Distilled Vinegar
Instructions
Fill a quart size mason jar with lemon rinds.
Pour distilled vinegar over the rind until the jar is filled.
Let the vinegar and rind sit for about two weeks before it's ready to use.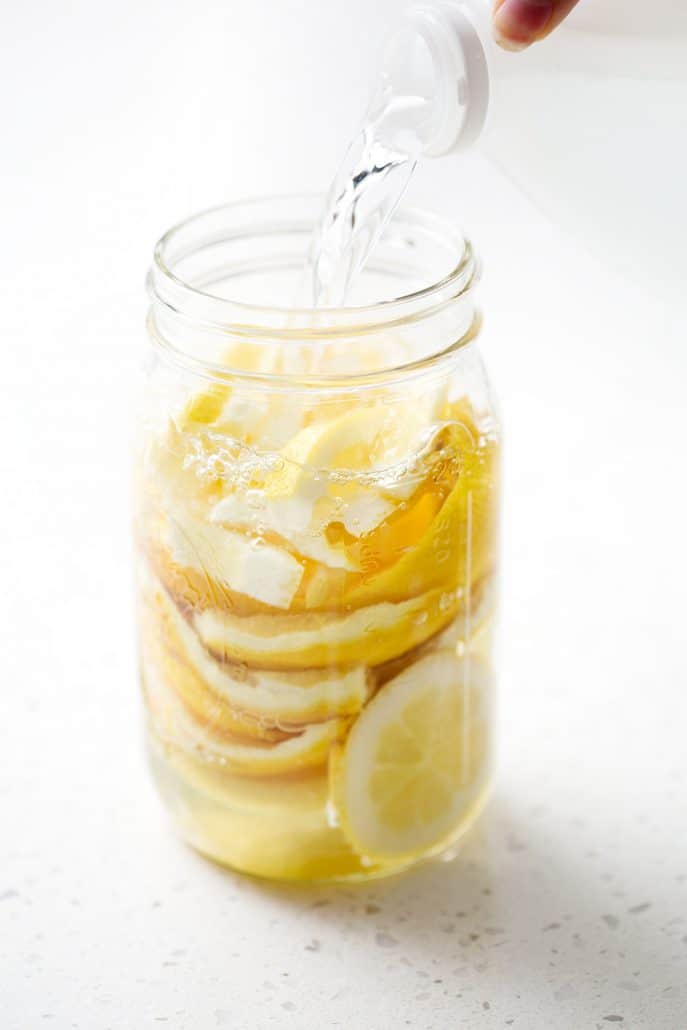 If you like this recipe, be sure to share it on Pinterest or leave a comment below!