It's important to think of AIP holistically, as a lifestyle. Diets are temporary and difficult to maintain. A lifestyle is a change in mindset helps you make good decision that carry you for the rest of your life.
I believe in living holistically because I have too. Between my genetics, stress and lifestyle choices, I had a lot of inflammation and toxicity that developed into a variety of health issues. I had to make drastic changes to detox my life and needed to educate myself of the right products and alternatives.
The key to detoxing your life is finding safer alternatives to toxic products. Not sure where to begin? That's ok. Here are a few ideas.
Household Cleaners
Conventional laundry detergent, fabric softener, and even dish soap all contain harmful chemicals. There are less harsh products available in grocery stores or your can make your own. Check out my recipe for Homemade Household Cleaner. Here are a few brands that I trust:
If you need help finding a product, check out The Environmental Working Group's website or app. They help rate food, cleaning and skincare products so that you can find the safest option for you and your family. They also have a great guide to help find safe household cleaning products.
Skincare and Cosmetics
Did you know that your skin is your biggest organ? It absorbs all of the toxins from the conventional lotion, soap, shampoo and makeup you put on your body. If you don't think it matters then keep in mind that a woman will ingest just shy of 4 pounds of lipstick in their lifetime (not a joke, here's the source).
Here are a few brands that I trust:
If you're interested in switching over to safer skincare but don't know where to begin then click on my Skin Consultation link. If you fill out the form, I will get back to you with safer skincare options.
Sunscreen
Surprisingly, this is a major source of toxic chemicals. There's a chemical found in 97% of sunscreens (according to this study by the EWG) called oxybenzone. It's super harmful and can be linked to allergies, hormone disruption, and cell damage. Not to mention it's also a penetration enhancer, a chemical that helps other chemicals penetrate the skin. Mineral based sunscreens are the way to go but I've only found one brand that doesn't make you look like you took a bath in white paint. Beautycounter has a lotion, mist, stick and tinted sunscreen (for your face) that not only works but also goes on like a lotion. No white streaks. No greasy feeling.
Helpful Resources
The Whole Life Detox: This Facebook community, run by Anne from Grassfedsalsa.com and myself, is a place to bond with other people that are living holistically. You'll find support and be able to share your knowledge with others.
Adopting a healthy lifestyle doesn't require instant changes. You don't need to purge your medicine cabinet or makeup bag of all your products. When you run out of one product, switch to something safer. It takes time but my life has been so much better since I've implemented these changes. One day soon, you'll just wake up feeling better and be able to take comfort in your healthy choices.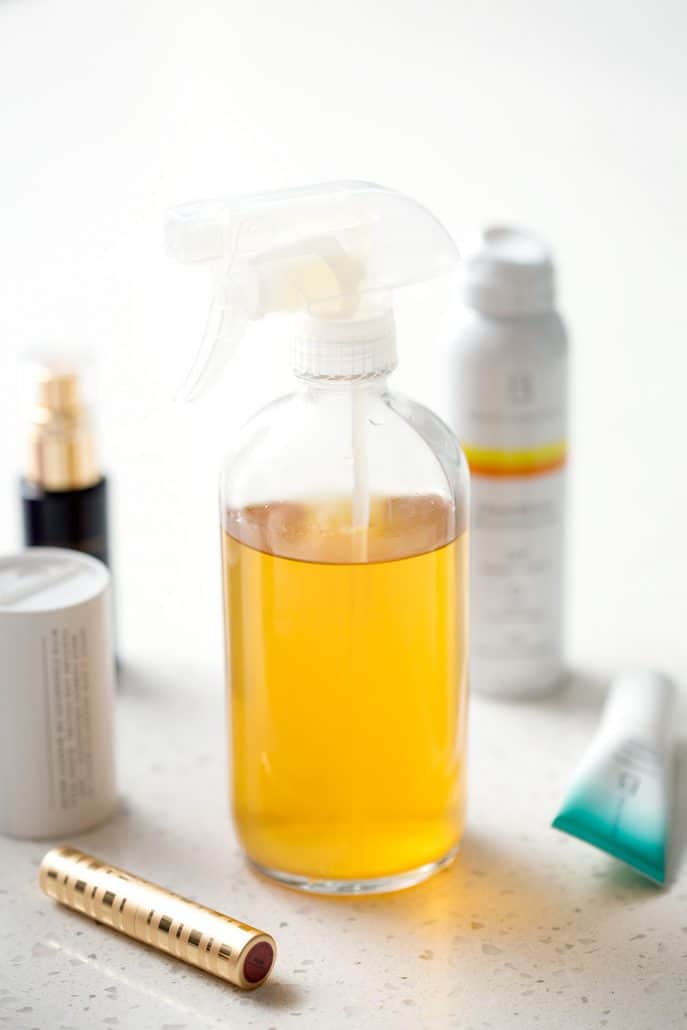 If you like this article, please share it on Pinterest or leave a comment below!