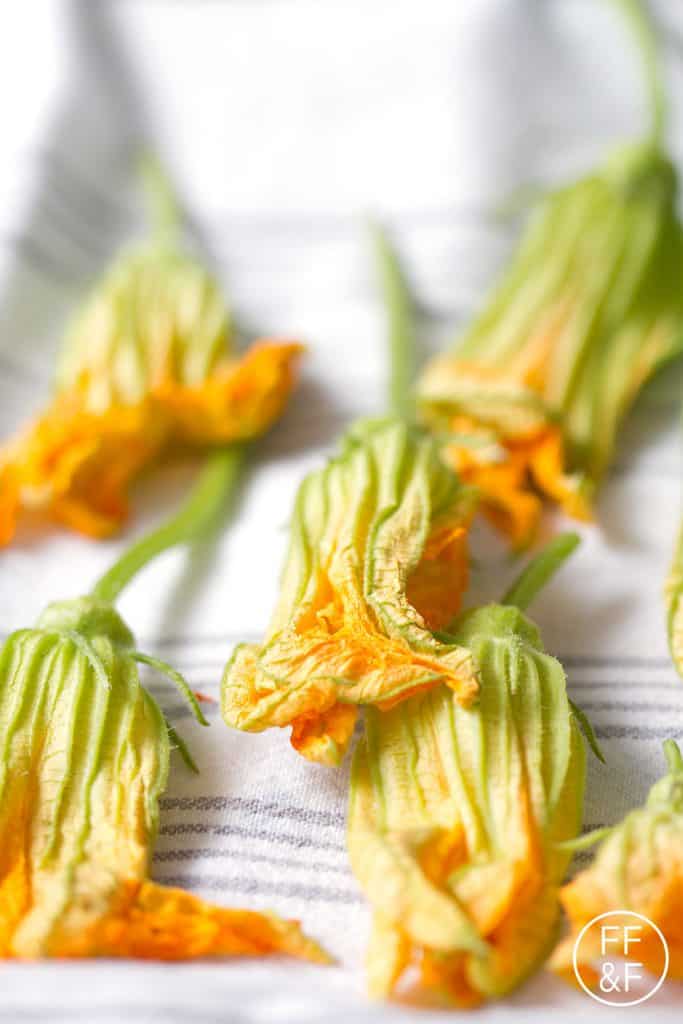 Squash blossoms are one of those things you occasionally find at the farmer's market and they are irresistible. It's serious impossible for me to pass them by as I absolutely love the idea of eating flowers. There is nothing more beautiful and girly that to have that bright yellow flower on your plate. That being said, they taste great too. My husband will gobble up a few pieces of my Squash Blossom Pizza and Squash Blossom Frittata (coming soon) without hesitation. It's definitely for everyone.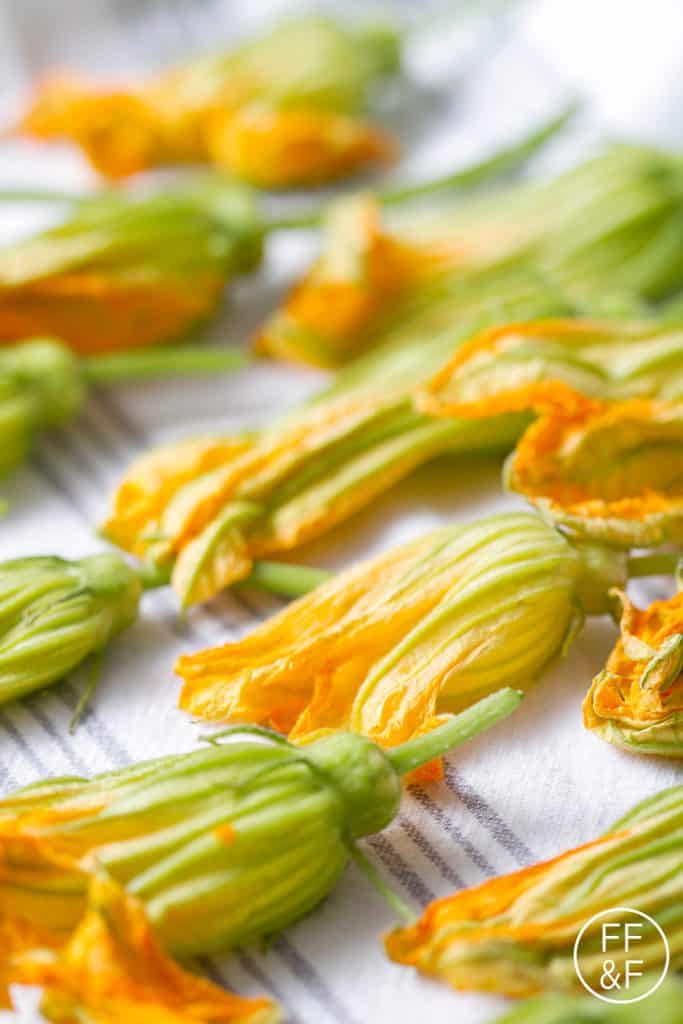 What are squash blossoms? Squash blossoms are also known as zucchini blossoms. They are the flower from which zucchini grows.
How long do squash blossoms last? Like most flowers, they don't have a very long shelf life so it's something that you won't find very far from the farmer. You will need to use them within a few days of bringing them home. They will start to wilt and shrivel after about 24-48 hours.
How do you store squash blossoms? Store them in the refrigerator to keep them as fresh as possible. Just place them on a baking sheet that is lined with paper towels or a towel. The towel will soak up any excess moisture. Then place additional paper towels on top of them.
How do you prepare squash blossoms? To prepare the blossoms you'll need to trim the ends of the flower near the stem to remove the flower. You'll also need to remove the stamen or pistil from within the blossom. The flower is the only edible part of the blossom.
How do you clean squash blossoms? Squash blossoms are delicate so be careful when washing them. Fill a bowl of water and gently submerge the blossoms. Take care to remove any insects or dirt from the flowers. Wait to wash the blossoms until right before using them to retain their freshness.