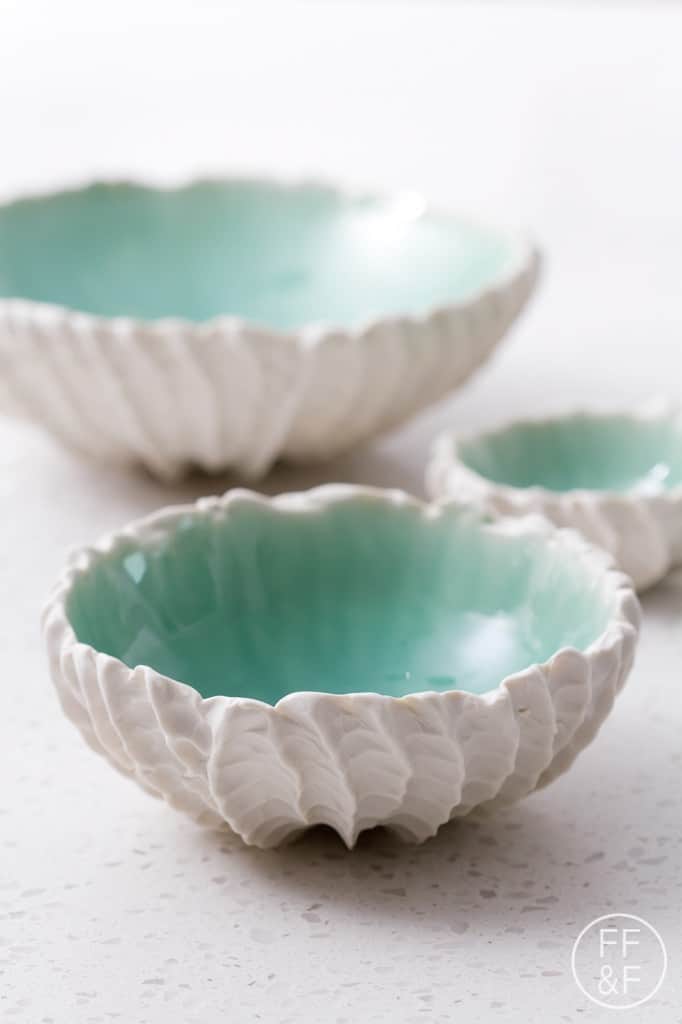 I love cooking and entertaining but sometimes you just want to enjoy your guests. I fully believe that you can still feed your friends without slaving away in the kitchen. A cocktail party doesn't require a large meal but just a few eats that can be easily nibbled while sipping and chatting. If you are only serving a few food items then you better show it off in some spectacular dishware. I received these 3 beautiful bowls from Bespoke Global, which are perfect for entertaining.
They are just the right size for serving lite snacks such as Hummus with Veggies and Pita Chips, Yogurt Covered Raisins and Cocktail Trail Mix.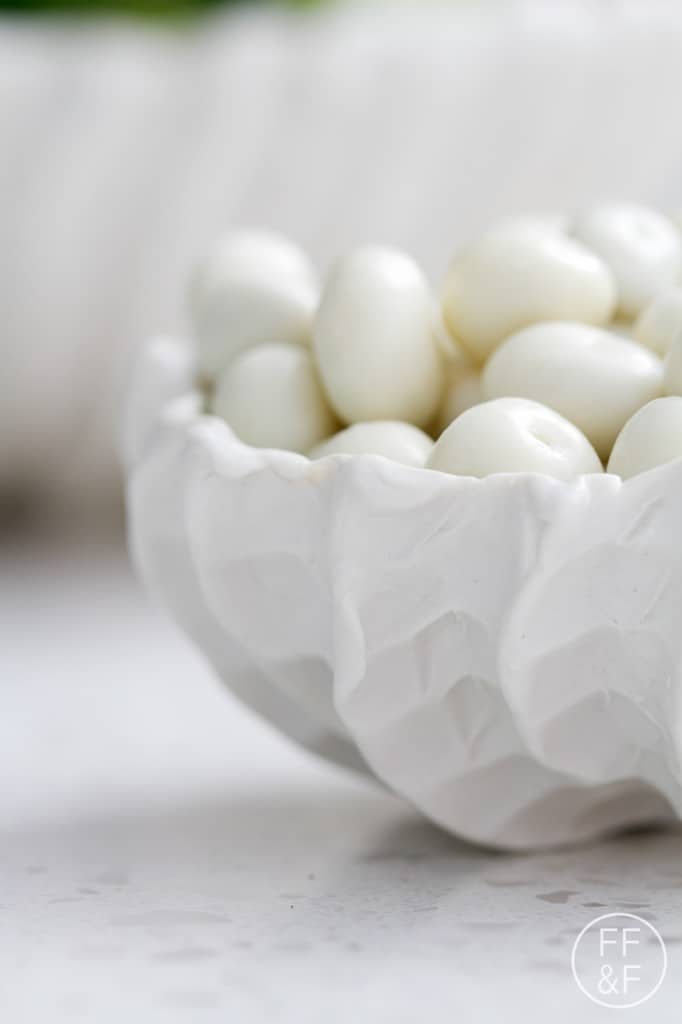 I have to confess, I didn't make the Yogurt Covered Raisins. I wasn't even tempted. I was serious about the not cooking thing. I picked up this snack to keep with the easy entertaining theme. It's a somewhat sweet and healthy treat.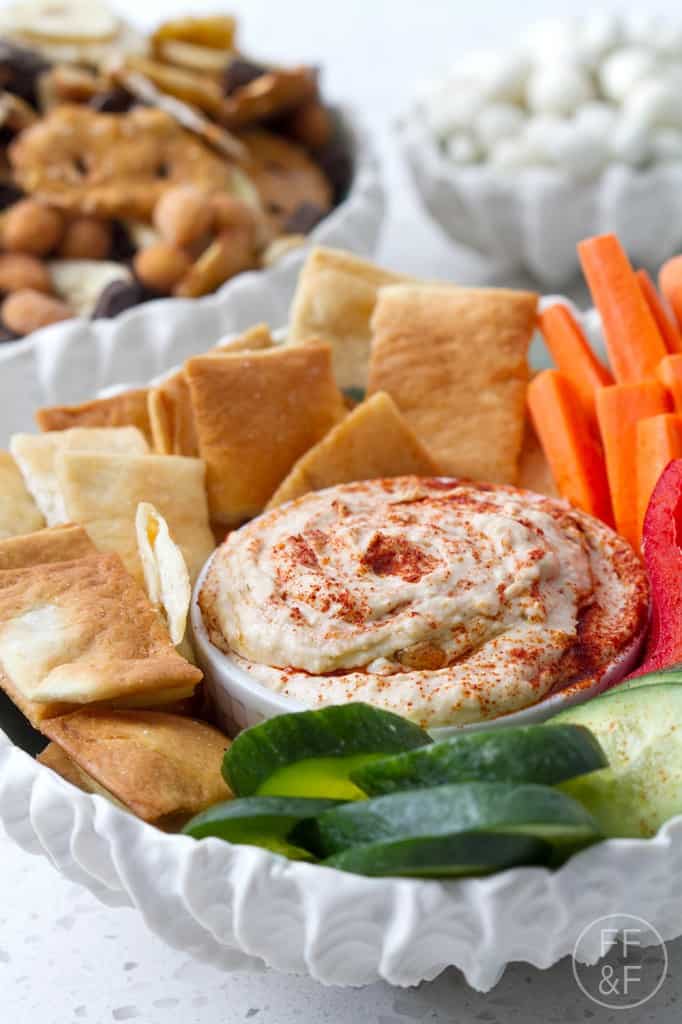 I purchased my favorite Hummus (Smooth and Creamy Hummus from Trader Joe's) and added a few veggies and pita chips for dipping. Peeling and cutting the carrots required the most work but you can totally cut out this step by purchasing baby carrots or precut veggies. This is a little bit heavier and savory but still a healthy nibble that goes great with cocktails.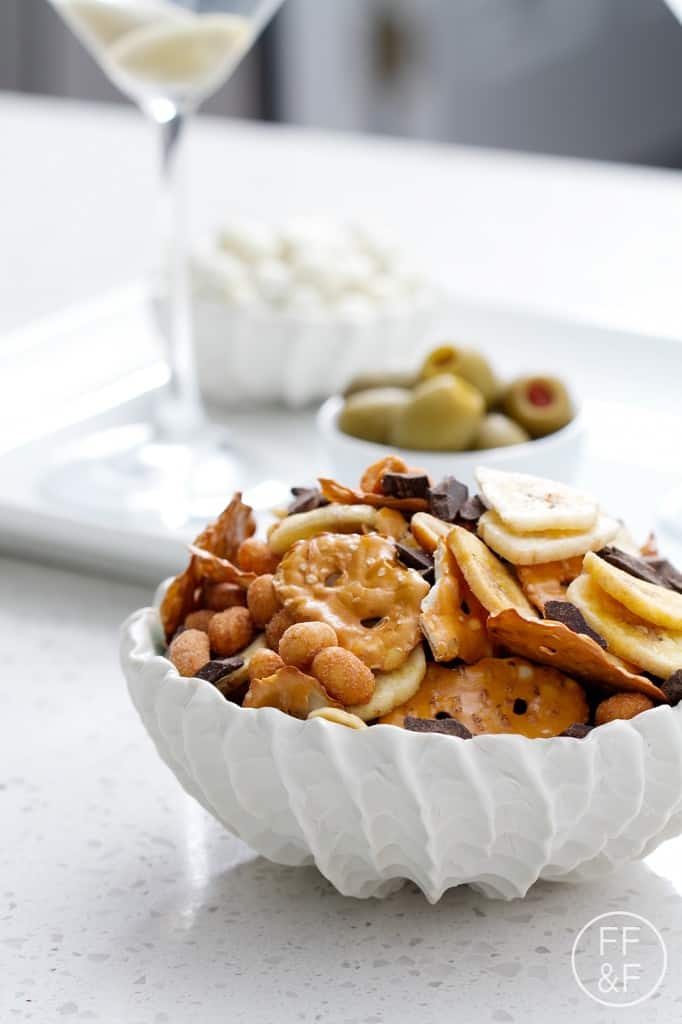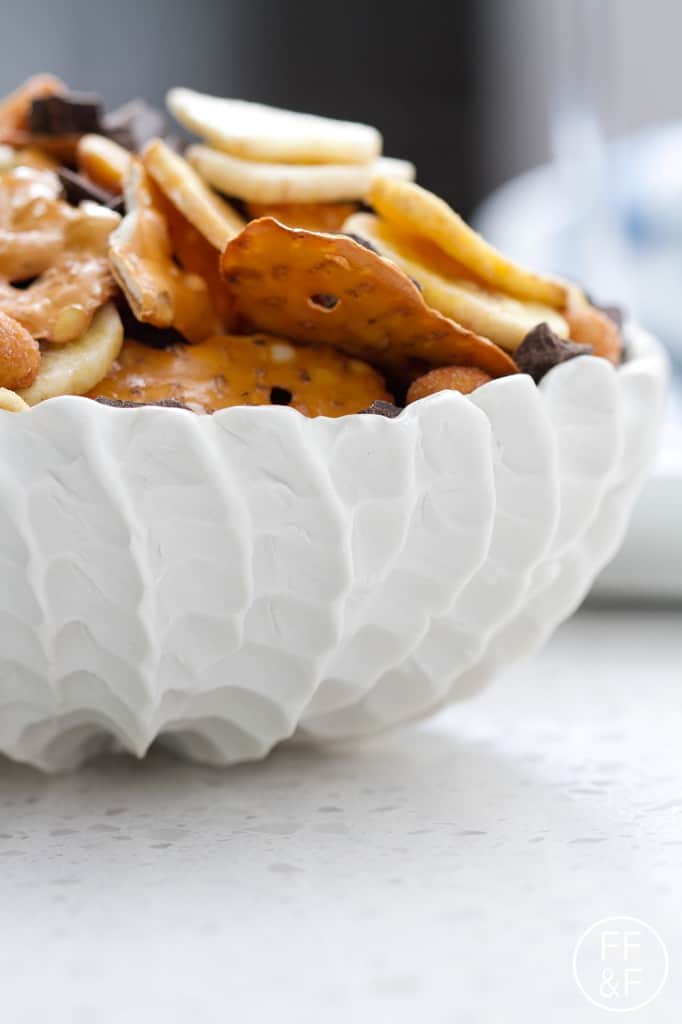 The trail mix is a combination my favorite snack foods. It's a combination of sweet and salty. You can easily substitute your favorite nuts, dried fruits and chocolate in this recipe. Have fun with it and use whatever makes YOU happy.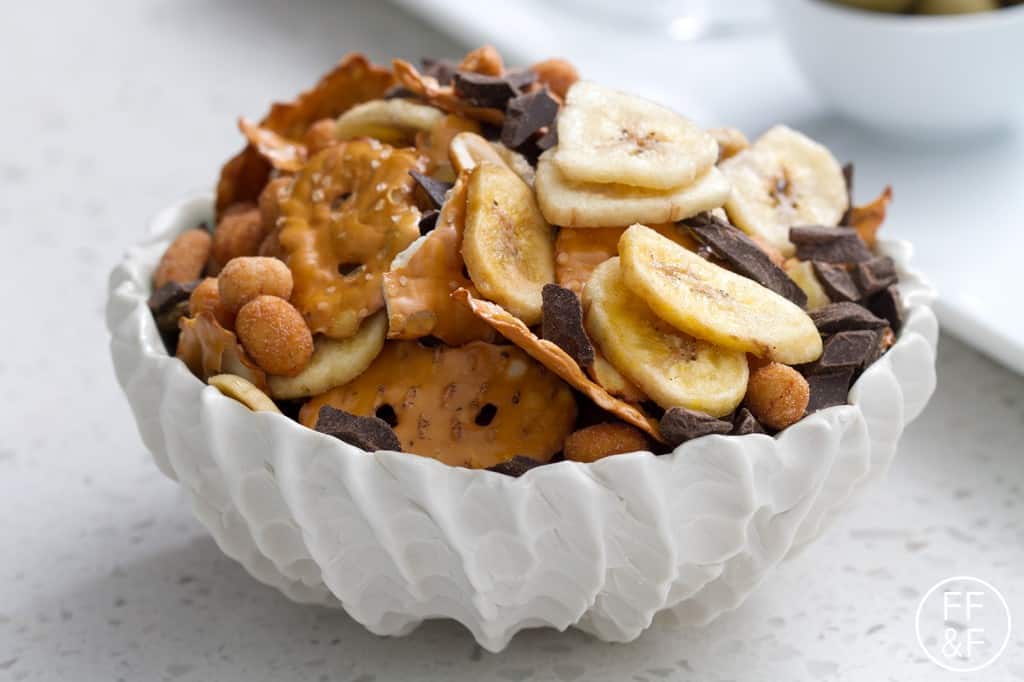 Cocktail Party Trail Mix
Makes 4 cups
1 cup Honey Roasted Peanuts
1 cup Dried Bananas
1 cup Chocolate Chunks
1 cup Pretzels
Combine all ingredients in mixing bowl. Transfer to Bespoke bowl to serve.
That 3 bowls full of happy! Just add a couple of dirty martinis and serve!
I've teamed with Bespoke to give away a $200 gift certificate. So, if you like these bowls (or any of their other unique items) then you should definitely head on over to their site and sign up for the giveaway.
****Giveaway closed. Congrats Annette Prejean! Happy Shopping!!****
Sponsored Post: While I received payment from Bespoke Global for this post the recipes, thoughts and opinions are my own.