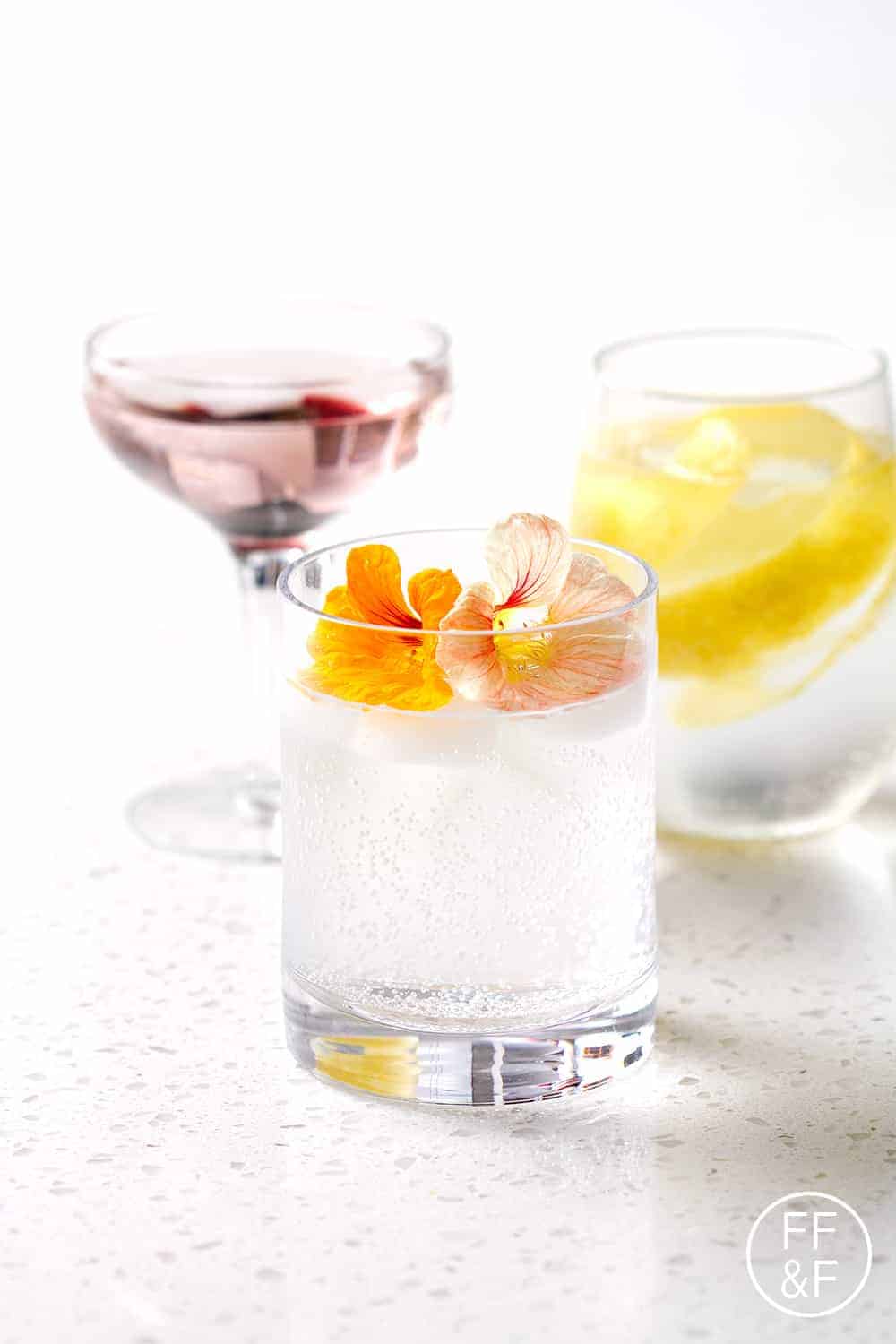 This is a sponsored post on behalf of White Claw Seltzer Works. All text and opinions are my own.
Turn your simple drinks into something special with these incredibly easy garnishes.
White Claw's new hard seltzer water was the perfect drink to use to showcase these garnishes. It's such a simple but refreshing drink that doesn't require any work. Just pop the top and bottoms up!
You're welcome to take this with you on a picnic or to the beach and drink right from the can. However, if you're hosting a happy hour but don't have time to mix drinks, try White Claw Hard Seltzer. Adding a simple garnish turns this drink into a true cocktail. It comes in multiple flavors and I've got a garnish for each one!
Lemon Rind
A lemon garnish is perfect to pair with White Claw Natural Lime Sparkling Water.
To create the garnish, use a potato peeler to peel the entire lemon rind in one continuous peel. You should end up with a curly Q. Place the lemon rind along the inside of the glass. Pour in the drink and then serve.
Not only will the drink look awesome but it will also get a hint of the lemon from the rind.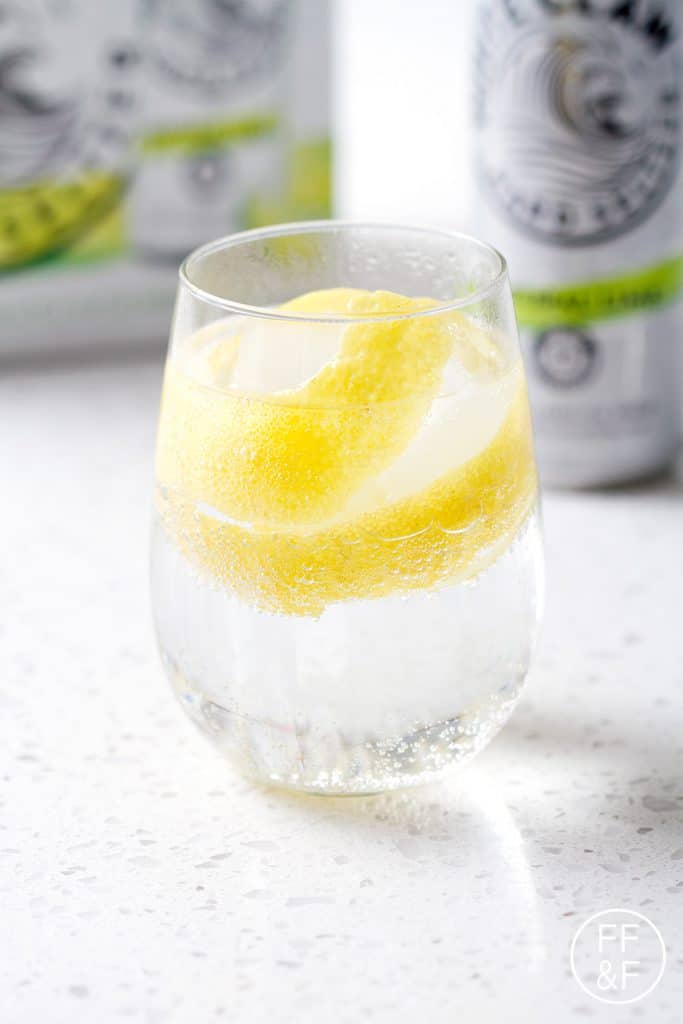 Maraschino Cherries
Sometimes all a drink needs is to be topped off with a maraschino cherry. Not the electric red ones you traditionally find in stores. If you check out a liquor or specialty store you can find the original maraschino cherry.
This garnish will add a level of sophistication to any drink including White Claw's Black Cherry Sparkling Water.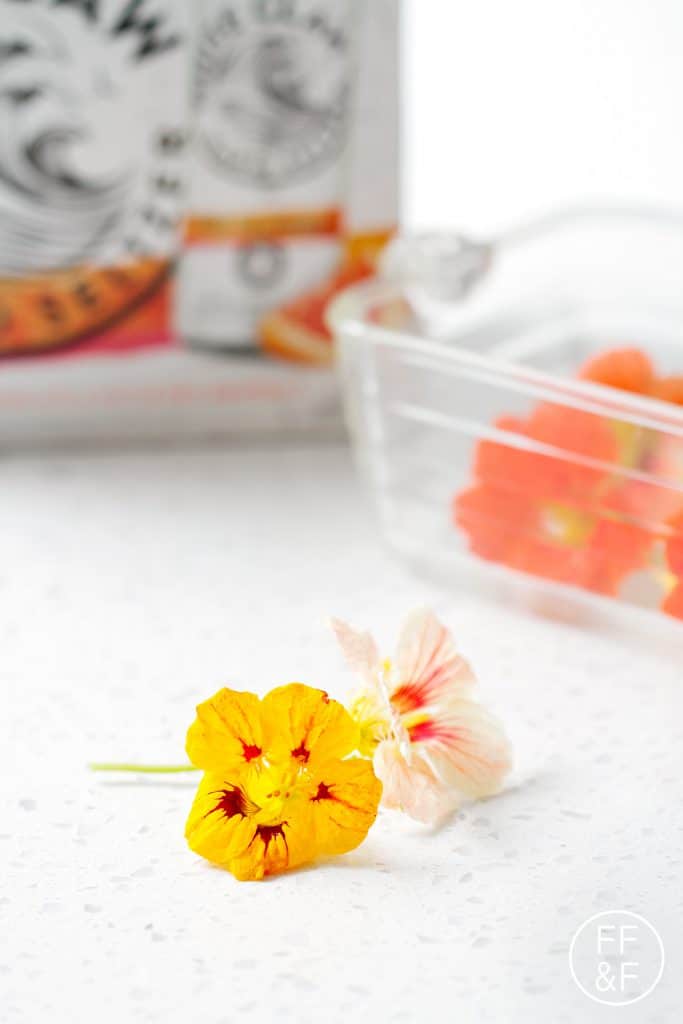 Edible Flowers*
Look no further that your own backyard for this garnish. Some flowers, such as nasturtiums and lavender, are edible. I've been growing a few different varieties of nasturtiums in my garden this year and love tossing them into a salad or topping off a cocktail with them. I picked flowers that are pink and red like grapefruit to pair with White Claw's Ruby Grapefruit Sparkling Water.
Flowers are another impressive way to showcase the simplest of cocktails.
*Please note that not all flowers and plants are edible. Make sure you've done your research and know exactly what you are eating before you pop something of unknown origins in your mouth.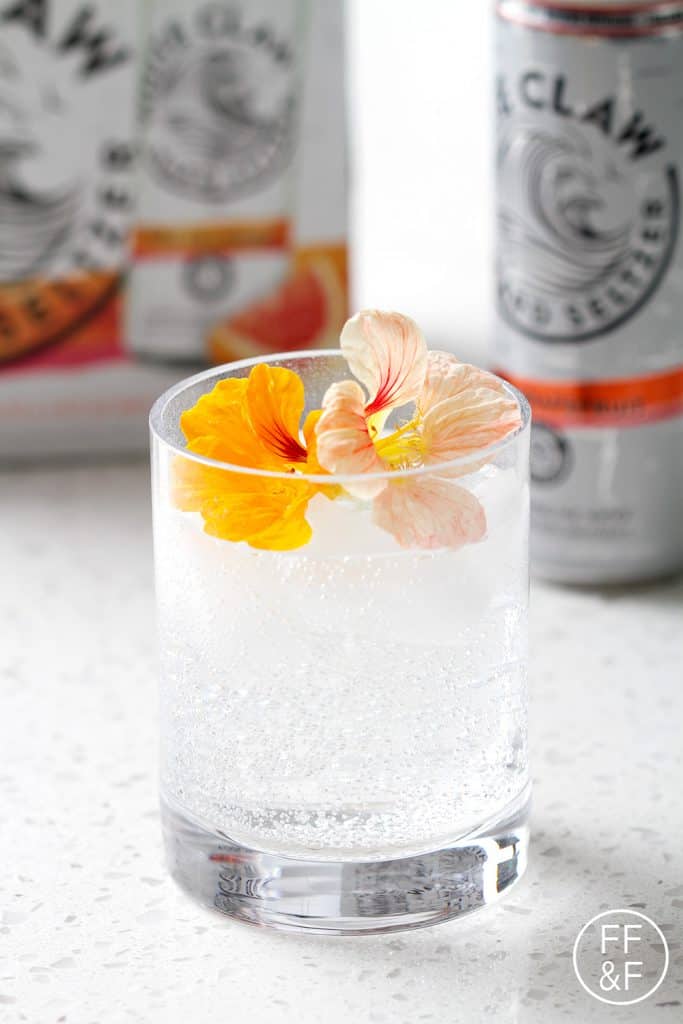 Personally, I'm really excited about this hard seltzer. Sparkling water is a staple in my home and it's used in a lot of my cocktail recipes. I love that it's now a drink of its own. It's only 110 calories, doesn't contain anything artificial, gluten free and totally portable. If you need me this summer, I'll be drinking these by the pool.
If you make these garnishes, be sure to snap a photo and hashtag it #FOODFASHIONANDFUN. I'd love to see what you make!
https://bonaippetit.com/wp-content/uploads/2016/06/easy-cocktail-garnishes-white-claw-117wm.jpg
1500
1000
Beth
https://bonaippetit.com/wp-content/uploads/2017/10/new-bon-logo.png
Beth
2016-06-17 12:00:31
2017-07-26 21:46:56
Easy Cocktail Garnishes