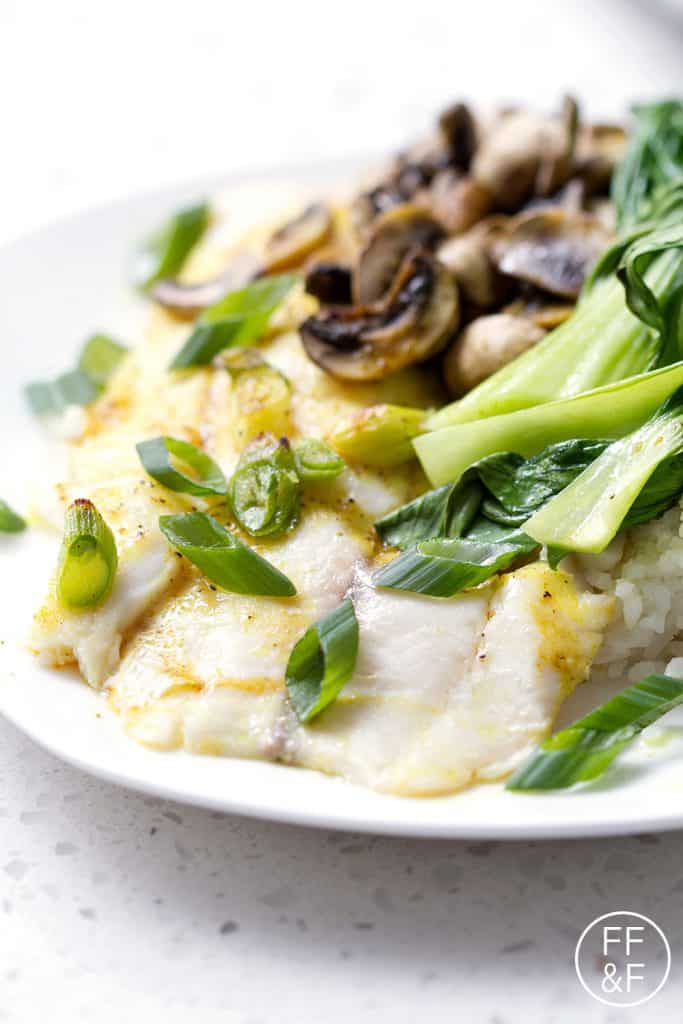 When you have a toddler running around your feet, a 30-minute meal can feel like an eternity. Before I had Tyler, I thought taking 30 minutes to make a meal was nothing. It all seemed so easy. Fast forward to now. Most weekdays we're scrambling to get dinner on the table and everyone fed. This Oven Roasted Tilapia, Bok Choy and Mushrooms recipe is made in 15 minutes and only takes one pan. It's easy to make and easy to clean up.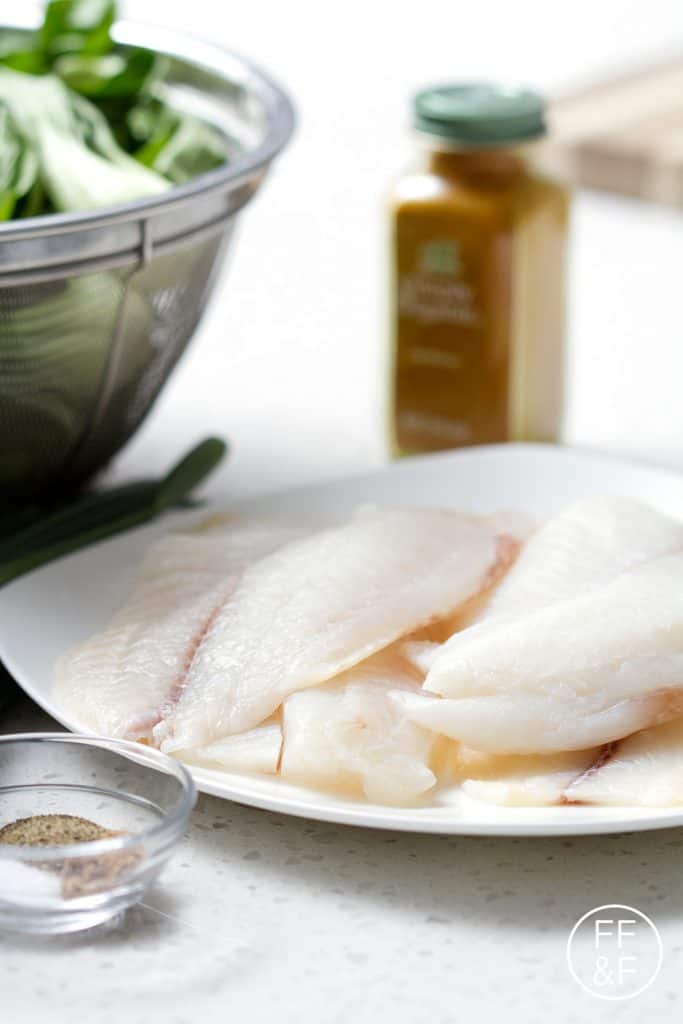 Turmeric is tasty but you really need to take care of any splashes you find on clothing or countertops. It will leave a really lovely neon yellow stain on just about anything it touches. If you have quartz counters, I've found that Windex or baking soda with vinegar will usually remove those stains. Turmeric sounds dangerous but it's totally worth it. This recipe is just too tasty to pass up.
If you like turmeric, you should also try my Shrimp, Bok Choy and Turmeric Soup.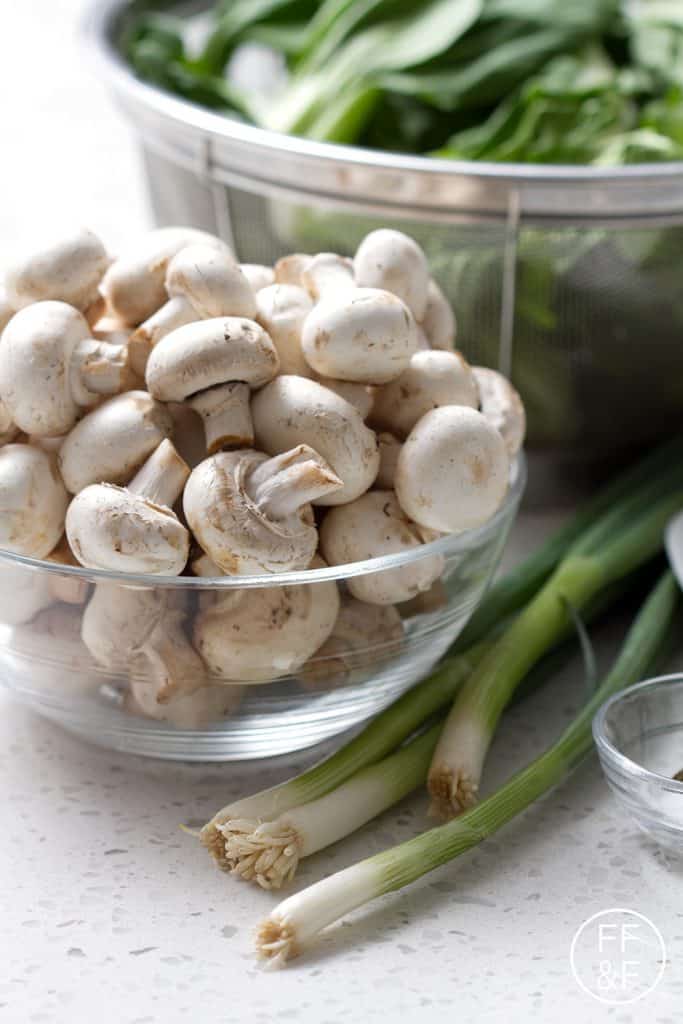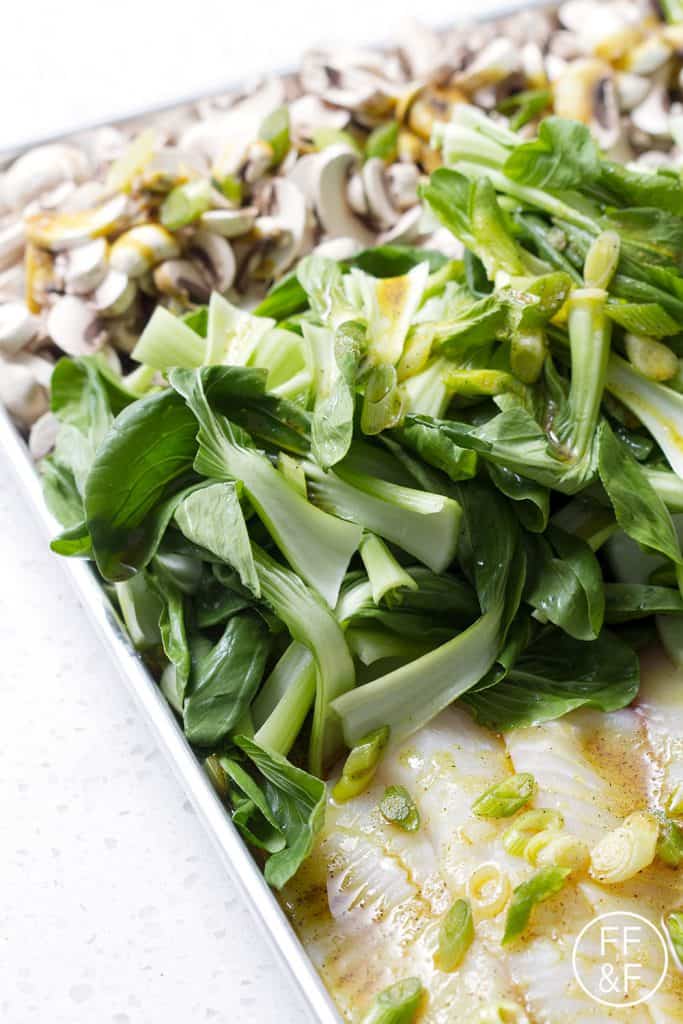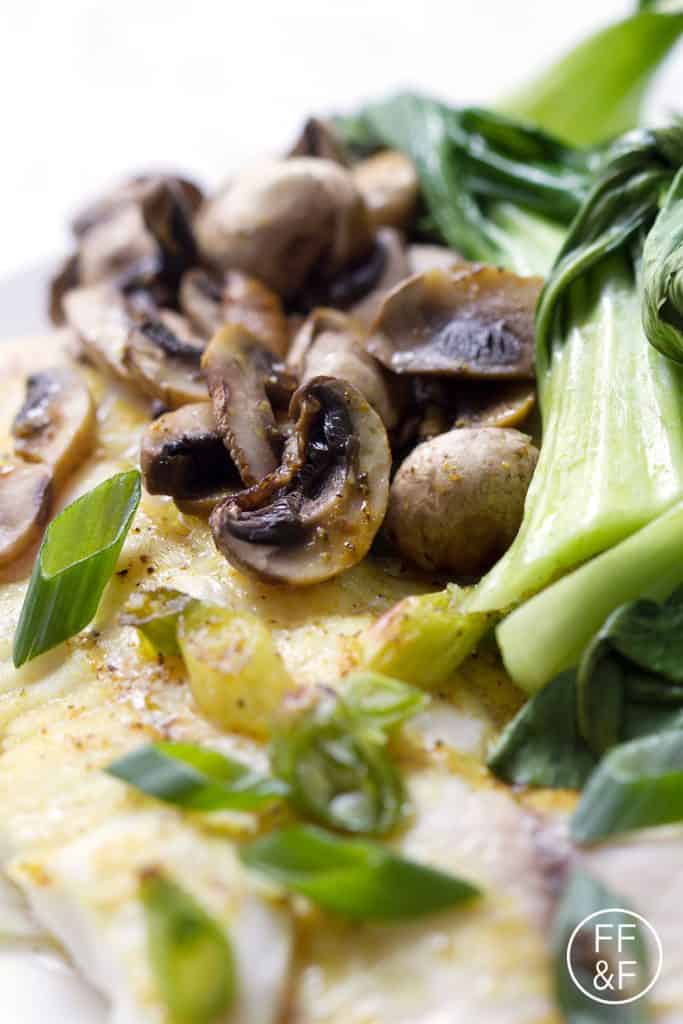 Print Recipe
15 Minute Oven Roasted Tilapia, Bok Choy and Mushrooms
Easy meal of Oven Roasted Tilapia, Bok Choy and Mushrooms that can be made in just 15 minutes using less than 10 ingredients. This recipe is allergy friendly (gluten, dairy, shellfish, nut, egg, and soy free) and suits the paleo diet.
Ingredients
4

fillets Tilapia

about 1 1/5 pounds

12

Baby Bok Choy

ends trimmed

2

pints

White Mushrooms

sliced

1/2

cup

Extra Virgin Olive Oil

1/2

teaspoon

Salt

1/2

teaspoon

Ground Black Pepper

AIP Reintroduction

1/2

teaspoon

Turmeric

1/2

teaspoon

Ground Coriander

AIP Reintroduction

4

Green Onions

sliced
Instructions
Preheat oven to 500 degrees.

Arrange fish at one end of a large baking sheet.

Add the bok choy next to fish and mushrooms at the opposite end.

In a small bowl, combine the olive oil, salt, pepper, turmeric and coriander.

Stir to combine then pour over the fish and vegetables.

Sprinkle equal amounts of onion over each fillet of fish.

Place in the oven and bake until just opaque in center, about 12 minutes.

Once the fish is cooked, remove the pan from the oven.

Gently toss the mushrooms and then the bok choy before serving.
Nutrition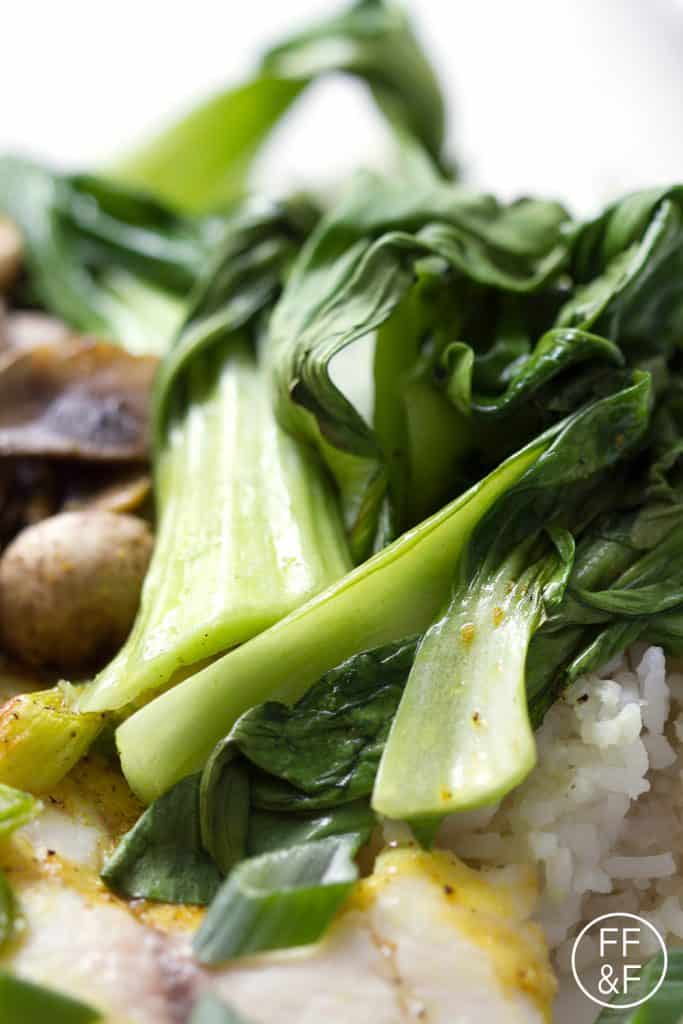 If you like this recipe, be sure to share it on Pinterest or leave a comment below!