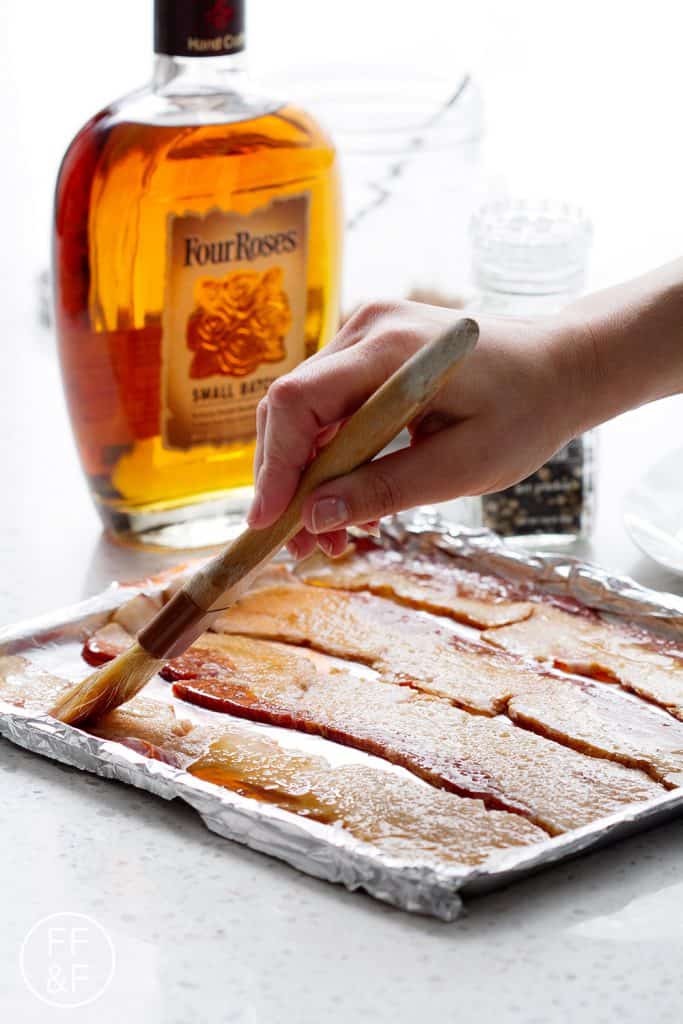 I've made this recipe using the oven and toaster oven (the pics are from using a toaster oven). I like the oven best but it can be done in the toaster oven just reduce the time to 15-20 minutes. Either way be careful when removing the pan as it will be full of bacon grease. This recipe is totally worth braving the baking sheet of hot grease. The bacon has a smoky, sweet and peppery taste that is like biting into a piece of meat candy. Delicious. Wonderful. Bacon.

Let's Eat | Sweet Bourbon Bacon
Ingredients
1 pound thick cut Bacon
¼ cup Brown Sugar
¼ cup Bourbon
Freshly Ground Pepper
Instructions
Place bacon on a aluminum foil wrapped rimmed baking sheet and then set aside.
Combine the brown sugar and bourbon in a small bowl or ramekin.
Brush the brown sugar mixture evenly on the bacon and then the freshly ground pepper.
Place into a cold oven and then turn on to 400 degrees.
Bake for 30 minutes or until the bacon is cooked and somewhat stiff.
Shop the post
Related posts: