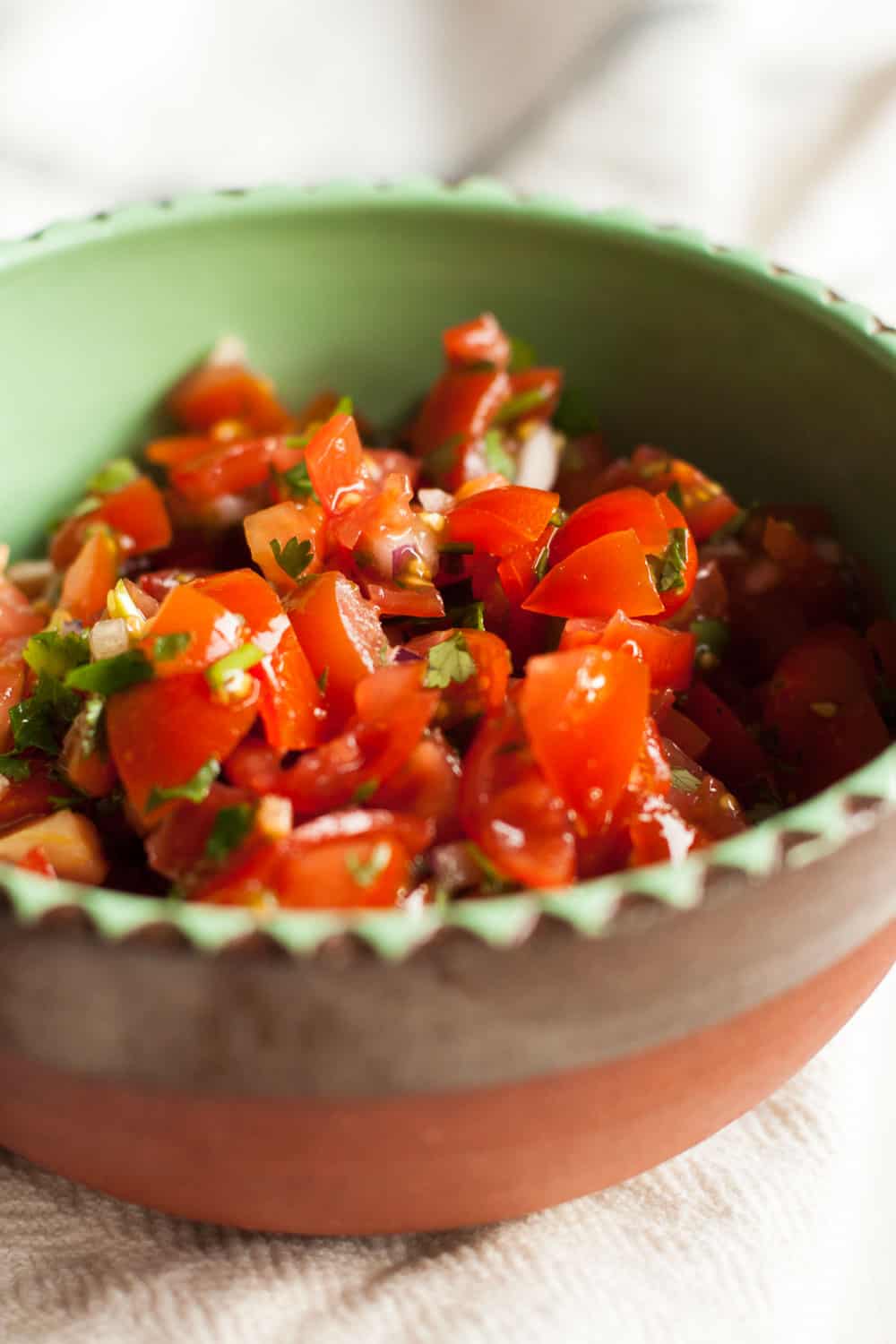 While I'm on maternity leave (40 weeks but no baby yet!!), my friend and fellow blogger, Raquel from mycaliforniaroots.com has offered to guest post. Her blog is mostly veggies but that shouldn't deter you meat lovers from checking out her site. My dad, who is a huge meat and potatoes guy, is a big fan. I think Raquel is responsible for his sudden interest in kale. Also, her pictures will make your mouth water!
Hi everyone! I'm Raquel, and it's so nice to meet you. I'm so excited to be here today because 1) I get to meet new friends! and 2) because I get to help Beth out while she's going through some MAJOR life changes.
A bit about me. I'm a vegetarian and vegan blogger over at My California Roots. I post mostly easy, weeknight-approved vegetarian meals like pesto pizza with goat cheese & roasted kale and pasta with shaved brussels & leeks. I also really like vegan baking, so you'll also find some vegan chocolate chip cookies and vegan brownies there as well.
I live in San Luis Obispo, a small-ish town on California's Central Coast, with my husband AJ and our black lab pup, Dedas. She's really cute.
OK. Enough about me! Let's talk about salsa.
One of my favorite things about spring and summer is tomatoes. I know you can get tomatoes year-round in the grocery store, but they never, ever hold a candle to the ones you can get fresh in the summer, especially if they're from a local source. At the end of this post I'm going to give you a free downloadable with 12 of my favorite tomato recipes that you should definitely try this summer, so don't miss it.
Anyway, summer tomatoes are just so sweet and tomato-y! I can never get enough.
One of the best ways to use fresh tomatoes is by making salsa! I know making salsa sounds kind of complicated, but it's honestly so easy. With just 5 ingredients + salt and about 10 minutes you can have a seriously tasty and super fresh salsa ready to go.
For this recipe, I used cherry tomatoes. I love the flavor of cherry tomatoes – they're usually a bit more sweet and tangy than big tomatoes, and they have a really great non-mealy texture.
I like to keep this salsa a more on the chunky side, so I only cut each tomato into quarters. If you want it less chunky, though, you could definitely throw everything in a food processor and pulse until it's the texture that you're looking for.
If you're slicing the tomatoes, I recommend using a serrated knife. The skin on tomatoes can be a little too smooth for non-serrated knives and can be difficult to cut. Serrated ones grab on and go right through!
If you're not a fan of cilantro you can definitely leave it out. However, if you like cilantro that it definitely makes this salsa, so don't skip it.
You can also change the amount of jalapeno to suit your heat preference. It's a good idea to test your jalapeno for spiciness before you add it in, because you never know when you'll get a super hot one. I always cut a slice and give it to my husband to try as a guinea pig – he tells me how spicy it is and then I adjust my recipe accordingly.
Ok, as promised, I prepared a special little gift for you guys! Because tomatoes really are spring and summer's best food, I put together a list of 12 awesome tomato recipes that you should definitely make while fresh tomatoes are available.
On the list are recipes like a grilled tomato pasta salad, baked parmesan tomatoes, and chipotle mushroom nachos. So good! To get the free PDF, click here!
Thanks so much for letting me take over this amazing blog today and share my salsa recipe with you. I'm so excited for Beth and the huge changes coming her way, and am so glad I was able to help out with her blog a tiny bit today!
PS. If you skipped down to the bottom to get that awesome tomato recipe download, here it is!
Print
Cherry Tomato Salsa
Even though it might seem complicated, salsa is really easy to make at home. I throw this cherry tomato salsa together any time I need a quick & versatile topping for tacos, burritos, or even nachos. It's super easy and the perfect way to celebrate summer's best tomatoes!
Author:
Prep Time:

10 mins

Total Time:

10 mins

Yield:

1 1/2 cups

Category:

Dip

Cuisine:

Mexican
Ingredients
1 ½ cups Cherry Tomatoes, chopped
¼ cup Cilantro, chopped
2 tablespoons Red Onion, minced
1 tablespoons Jalapeno, minced
juice of half a Lime
Salt
Instructions
Combine all ingredients in a bowl and toss well.
Salt to taste.
Serve with chips, as a topping for tacos or nachos, or in a burrito!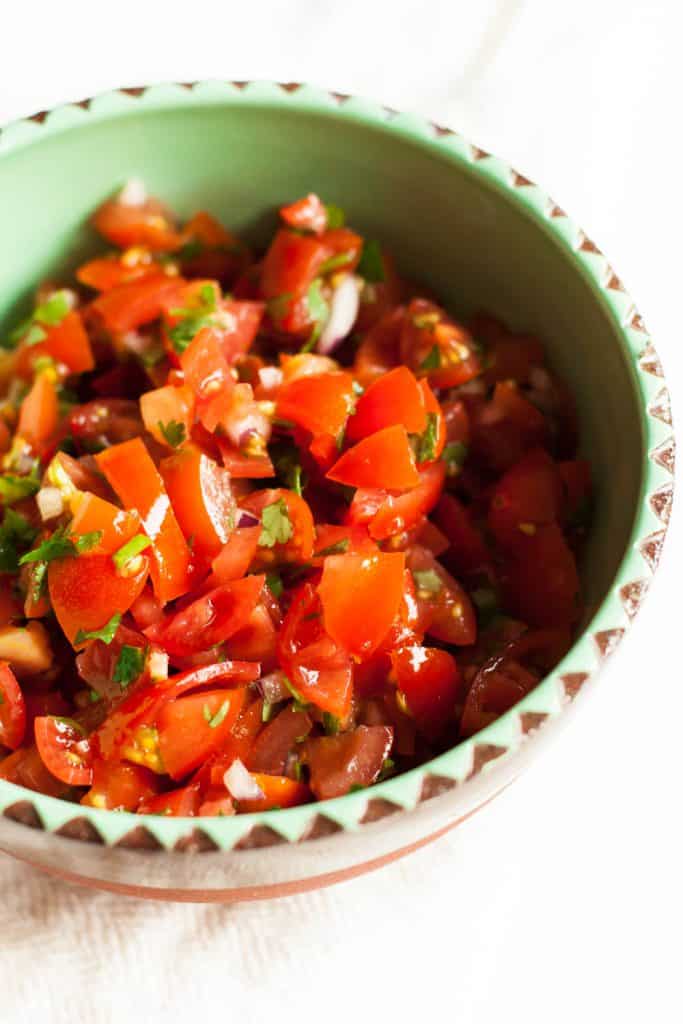 If you make this recipe, be sure to snap a photo and hashtag it #FOODFASHIONANDFUN. I'd love to see what you make!
http://bonaippetit.com/wp-content/uploads/2016/03/easy-cherry-tomato-salsa-4534.jpg
1500
1000
Beth
http://bonaippetit.com/wp-content/uploads/2017/10/new-bon-logo.png
Beth
2016-03-31 12:00:04
2018-02-14 19:06:03
Cherry Tomato Salsa